Very few of the Foxy Bronx readers are aware of it, but Foxy Bronx was originally intend to be a film fanzine which reports on all genres of movies represented on video cassette or DVD, and was named Klimax. Klimax's first volume, "dossier Black-Xploitation 1970-1975", dealt with 21 vintage Black films of the 70's, of the so-called the "Blaxploitation" genre. A second volume to feature American Sci-fi films of the 50's was planned but never issued, and the Klimax Magazine was discontinued.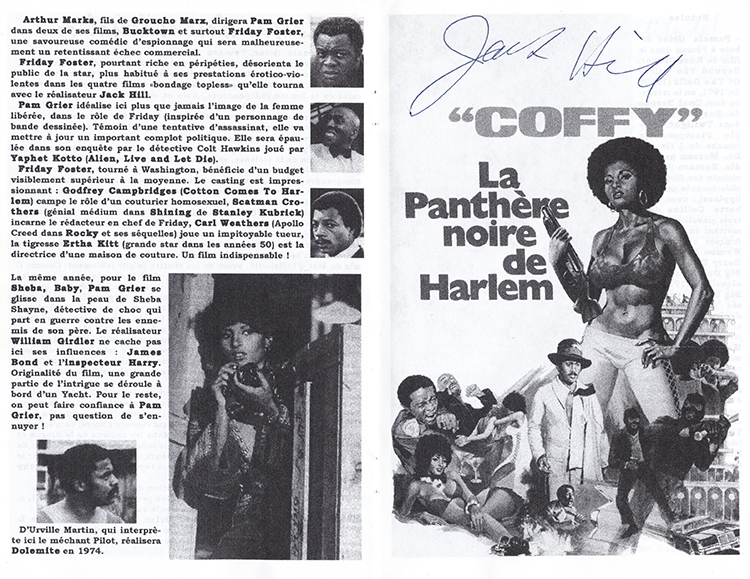 Taking advantage of the rebirth of interest in Blaxploitation Cinema created in the US by the success of the movie "Original Gangstas", I decided, based on positive reader feed-back, to showcase , the 70s Black Cinema, as much as possible so that I could write more on this kind of movie, a cinema completely unknown in France. Let me remind those who probably already forgot about it, that all this Renaissanse was underway before "Jackie Brown" made such interest fashionable at a time when the "Soul" Cinema Culture was unknown in France. That's why the original "Foxy Bronx", the unique cinema magazine in French specializing in the American Blaxploitation cinema, was born.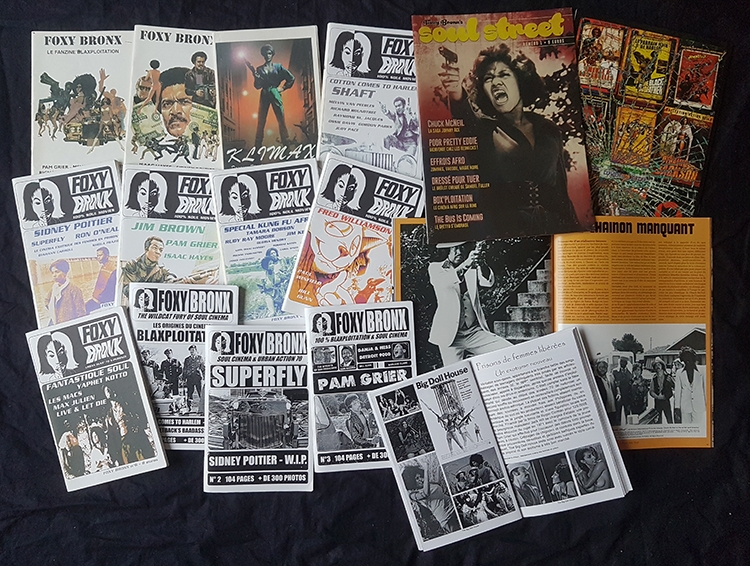 There were several issues of Foxy Bronx, after the Klimax introduction, all published in very limited quantities, all out of print today. The fanzine stopped publishing in the early 2000's. It was the development of the "e" techniques of today which helped Foxy Bronx find new audiences, since I could post an official website entirely dedicated to the off beat movies of the American popular culture. Now it is exists and you can find all the information about Foxy Bronx and Blaxploitation culture on our official web page.